If this mail does not display properly, please click here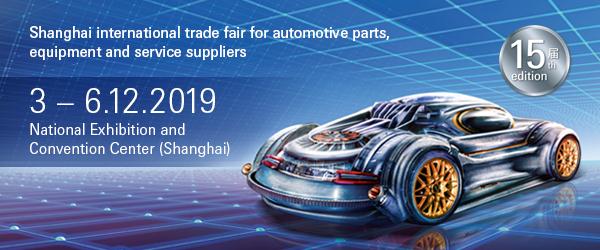 Automechanika Shanghai steps into gear ahead of its opening tomorrow
Get ready to explore Where the automotive ecosystem begins as one of Asia's leading trade fairs for automotive parts, accessories, equipment and services turns its engines onto full power.

The fair continues to showcase the cutting-edge automotive solutions, with a variety of concurrent networking and interactives.

Impress yourself in a series of celebratory activities at the fairground for this very special 15th edition!
Essential show highlights that you should know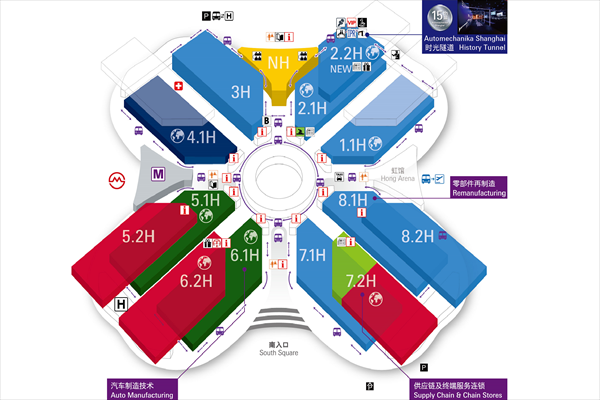 The fair will cover seven major product categories, including Parts & Components, Electronics & Systems, Tomorrow's Service & Mobility, Customising, Accessories, Repair & Maintenance and REIFEN (Tyres & Wheels).
Automechanika Shanghai History Tunnel (2.2H)

Walk through the historical tunnel to discover some of the show's major milestones since its debut back in 2004.

You can even redeem a special gift at the Gift Redemption Counter (2.2E34) by taking a photo in the tunnel!
Customising (6.2H & 7.2H)

The Customsing sector will showcase its own halls for the first time in recoginising of the significant growth potential derived from the changing consumer culture towards personalisation, comfort and luxury.

Also, the highly anticipated Motorsport & High Performance zone (6.2H) will highlight international motorsport racing competitions, as well as modified parts for high performance vehicles.
Repair & Maintenance (5.1H & 6.1H)

The sector will spotlight the collision repair industry in response to the rising needs of more accident roadside recovery in China. In response to this, the show has added new product categories such as Body & Paint.
Tomorrow's Service & Mobility (NH)

The future-oriented sector will showcase the latest innovations for electromobility, intelligent vehicle technology, car connectivity, mobility services and lightweight materials in four areas of the North Hall.

• ICVIC Innovation zone
• Plug-in zone
• Smart Bus zone
• Tomorrow's Service & Mobility - New Product Presentation
Day 1 fringe event highlights
The Tomorrow's Service and Mobility Summit 2019

Guided by the theme "Moving forward to 2020: A Dialogue with OEMs to find mutual goals", the summit will focus on the laws and regulations related to car connectivity in China. These include 5G & C-V2X, artificial intelligence and connected car, ADAS, autonomous driving, safety and more.

Time: 9:30 – 17:00

Venue: Seminar Area A, NECC

Learn more
Body & Paint World Championships

In its Shanghai debut, national bodyshops will go head-to-head designing custom car bonnets and will showcase their finished product at the fair.

Time: 09:00 – 17:00
Venue: Hall 6.1, 6.1D109
Access the fair information at your fingertips!
Enjoy quick access from your phone to get the latest show information for the exhibitor search, floorplans, fringe events and travel information!

Download now!
Quick checklist for your visit
Opening time:

Registration counter locations:
3 – 5 Dec
09:00 – 17:00

South Hall / East Hall /

North Hall / West Hall
6 Dec
09:00 – 15:00
Venue address:
333 Songze Avenue, Puxi, Shanghai, China
上海浦西崧泽大道333号
国家会展中心 (上海)
Subscribe | © Messe Frankfurt (HK) Ltd